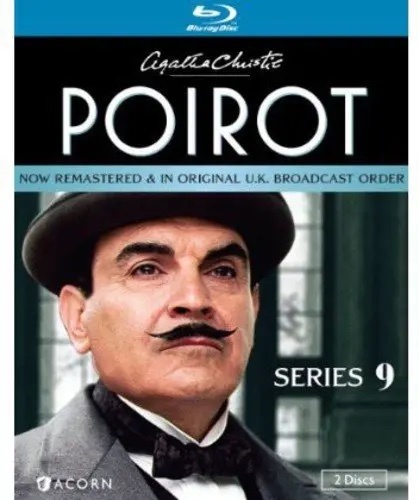 I love a good cozy television mystery. There is something comforting about sitting down on the couch and watching a smart detective solve a murder week after week, episode after episode.
I'm not actually the biggest Agatha Christie fan, at least not in terms of actually reading her actual books. But I do enjoy many of the films and television series that have been based upon her works, and Poirot, the BBC series starring David Suchet is one of the best.
Suchet so perfectly embodies the Belgian detective I find it difficult watching anybody else play the role now I'm pretty sure Series 9 was the first time I really sat down and watched this series. It was definitely the first time I ever reviewed one (I've reviewed a few others since then.)
You can read that review here.