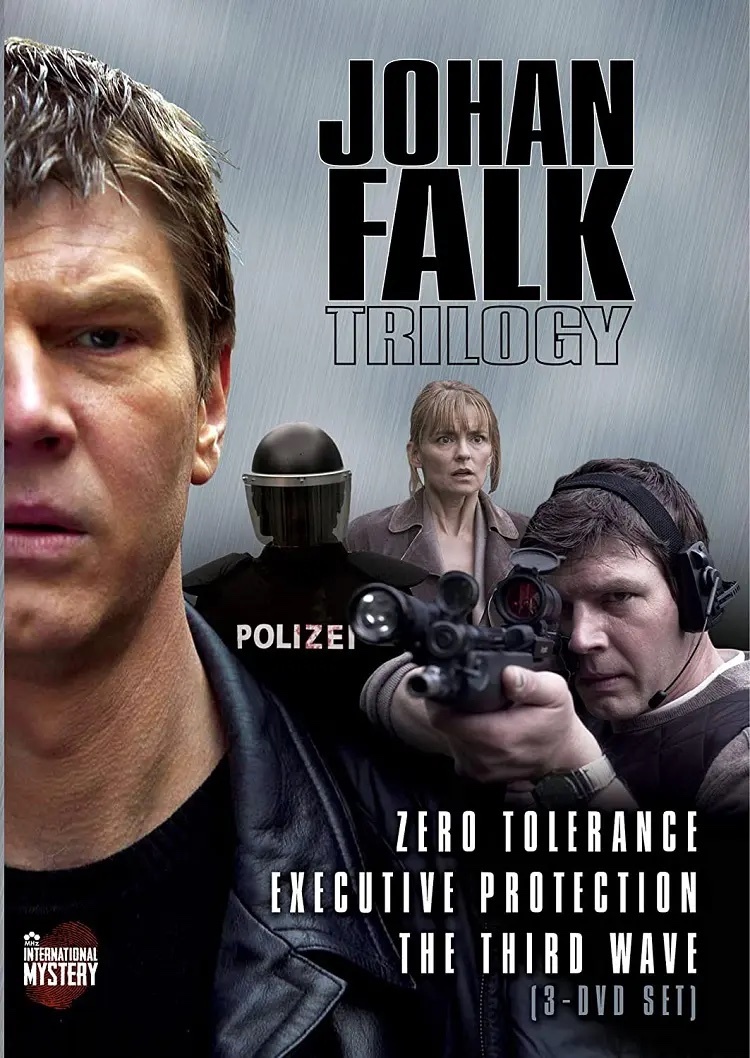 My wife is a big fan of British crime stories and period dramas. I like them too but she likes to put them on while she's crafting or sewing doll clothes (have I mentioned she's a doll collector? and that she makes super cool costumes for them?). Which means she watches a lot of them.
We cut the cord years ago but try to limit our streaming choices down to one service per person in our family. Recently she was subscribed to BritBox, which like it sounds, contains lots of British programming. But she's ready to switch to something else. I've been trying to talk her into giving MHZ a try of late. They have a lot of interesting shows from European countries that are not England.
I used to get a lot of DVDs from them and generally enjoyed what they sent. I've posted several of those reviews here lately and this is another one. Johan Falk was actually a pretty long-running Swedish series, but for whatever reason, MHZ packaged three of the films as a trilogy. It is pretty good. You can read my full review here.