<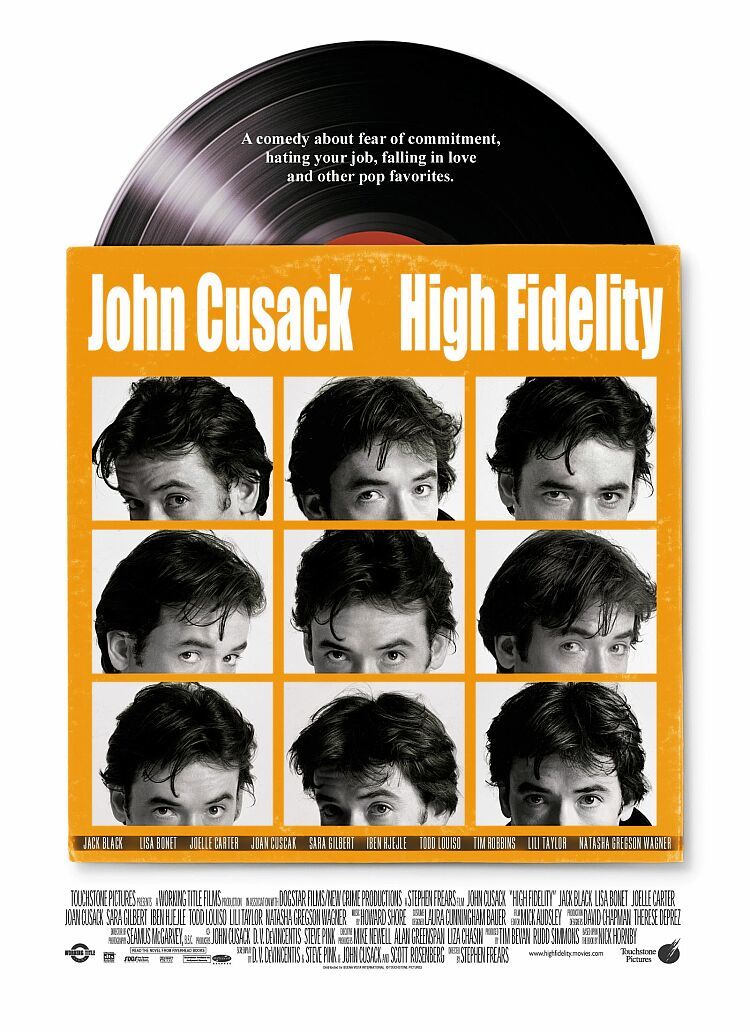 Randomly, and not very often I have posted lists on this blog. I love lists, to tell the truth of it. I know they are kind of pointless, and they don't shed any light on anything, and they generally have no meaning outside of those who are posting the lists.
But I love them still.
I love trying to decide what my favorite anythings are (and this is really hard as I don't really believe in favorites – I mean how does one choose between vanilla and chocolate, caramel and fudge, Ichi the Killer and Kill Bill, Wilco and Ryan Adams, Kurosawa, and Scorsese?) But maybe that is why I love lists, they let me choose lots of cool stuff without necessarily choosing a favorite.
Anyways, several months ago I created a Top Five group for Facebook. Have I mentioned I am on Facebook? Have I mentioned how much better it is than myspace? No? Well, then you are cordially invited to be my Facebook friend and to join the Top Five. (Editors Note: the Top Five group is no longer in existence, and Facebook sucks.)
What is the Top Five you ask? Basically, it is me asking for your top five…whatevers and then you provide a response. Discussion ensues. I ask a new question every Sunday and participants answer whenever they want. The Facebook group thing updates the group page whenever someone answers questions, so even if you answer a question that is months old, it comes right to the top giving everyone an opportunity to read and respond.
We're pretty small right now in terms of numbers, and even more so in terms of response. But I thought it would be kind of cool to start posting them here. Feel free to join the group and respond on Facebook, or simply add your own answers in the comments.
I'm starting with the first one, which was posted way back in March, and I hope to update the blog regularly with the old ones, and then every week with the new ones. That's where it gets tricky as people do answer very randomly. I may have to keep myself a few weeks behind so that everyone has a chance to answer.
Without further ado, here is the question of the week.
What are your favorite John Cusack Movies?
Mat Brewster:
1. High Fidelity – This is not me. This is NOT me! Based on the book by Nick Hornby and full of all sorts of insightful quotes on relationships and music obsession. Just because I find myself nodding vigorously at the moment he starts talking about mix tapes, does not mean that this movie is about me.
2. Being John Malkovich – It worked better on the first viewing than all subsequent ones, but this was my introduction to the quirky oddness of Charlie Kaufman and Spike Jonez. Amazingly brilliant idea pulled off really well, though I find it a little dull now.
3. Bullets Over Broadway – Great latish Woody Allen when I still thought Woody Allen was finished as a director. Mobsters in charge of Broadway!
4. Say Anything – The best romantic comedy ever. Or maybe tied with When Harry Met Sally. The side plot about the dad gets a little tired, but there is no greater moment in rom-com history than when Lloyd Dobler holds the boombox over his head.
5. Better Off Dead – I adored early Cusack comedies as a kid, and this is one of the best. It's random goofiness, but you've got to love the hamburger animation.
Amy Beth:
High Fidelity was definitely fun. Mat says the movie isn't about him, no just his alter ego. What might have happened if he hadn't met me…
1. Grosse Pointe Blank –who doesn't want to see a hitman go to his high school reunion?
2. Say Anything–carries you back to the '80s.
3. Shadows and Fog– I really like this Woody Allen movie, even used as a retelling exercise with some students in France in English language class. I did a double-take when I saw Cusack in the brothel. "That's my sweet little Cusack." He wasn't so sweet, but still cute.
4. Identity: I enjoyed this movie the first time, but probably wouldn't watch it repeatedly.
5. Serendipity and America's Sweethearts: okay but not the best stuff.
Monica:
Ok, Mat said to post the three John Cusack movies I have seen. So according to imdb.com, here they are.
1. Anastasia – Yes, the animated one. He's the voice of Dmitri. Maybe not what you're looking for, but I've seen it and he's in it.
2. Con Air – I don't actually remember Cusack in this movie, but IMDB says he is, so I guess he is.
3. Grosse Pointe Blank – YEA! I have seen one! …..well, I only saw half of it. But I wouldn't mind seeing the rest of it.
4. Eight Men Out – I have seen ALL of this one. …I think… And, yes, it's a baseball movie. But it's pretty good.
5. Since I haven't actually seen a fifth John Cusack movie, I'm going to put Toy Story 2 with JOAN Cusack as the voice of Jessie, the Yodeling Cowgirl. That movie gets a lot of air time in my house.
Ok, here's hoping next week's question isn't about Mat, but is something I have better answers to.
Erin:
"A female extraterrestrial?" I've seen two–no, three–John Cusack movies in my day: In no particular order, they are Grosse Point Blank, Better off Dead, and Sixteen Candles. Of these three, my vote is for Better off Dead. (I've seen it the most, and he didn't do enough in 16 Candles to warrant much of an opinion.) Can't be more specific. But don't worry–Being John Malkovich is in my queue.
Tara:
1. Sixteen Candles
2. Being John Malkovich
3. The Journey of Natty Gann (a favorite of mine as a kid)
4. Grosse Pointe Blank
5. Say Anything